Changing the World by Sharing the News
How childhood cancer research is making progress with open source studies.
It's probably not a stretch to say that the thought of childhood cancer is devastating, even if you or your family have never been personally affected by it.
Changing the World by Sharing the News
The most devastating news a parent can receive is that their child's health is at risk. Although it is a rare diagnosis, childhood cancer is still the leading cause of death by disease among children. It is estimated that 175,00 children will be diagnosed in 2017. In an age when improvement seems so hard to measure, cancer treatment is often seen as a beacon of hope. The rate of successful treatment for pediatric cancer has been making giant strides in recent years. In the United States, from 2007 to 2013 83% of children diagnosed with cancer before the age of 20 survived at least 5 years. This is a 33% increase from 1975.
An 83% survival rate is good. Even great. But it's not 100%.
There are a handful of standout contributors in the field of cancer treatment and prevention. The Jimmy Fund in Boston began as a grassroots movement, raising funds by way of bake sales, runs and walks, dances, and softball games. Today, it supports the Dana-Farber Cancer Institute. Their strength is in their community events. They have been able to raise millions of dollars through thousands of small community events. A majority of these fundraisers are held locally in the Boston area, though their successes are felt all over the globe. It's tough to imagine that the simplest sacrifice made in your own small community sends a ripple spread across the globe, yet it does exactly that.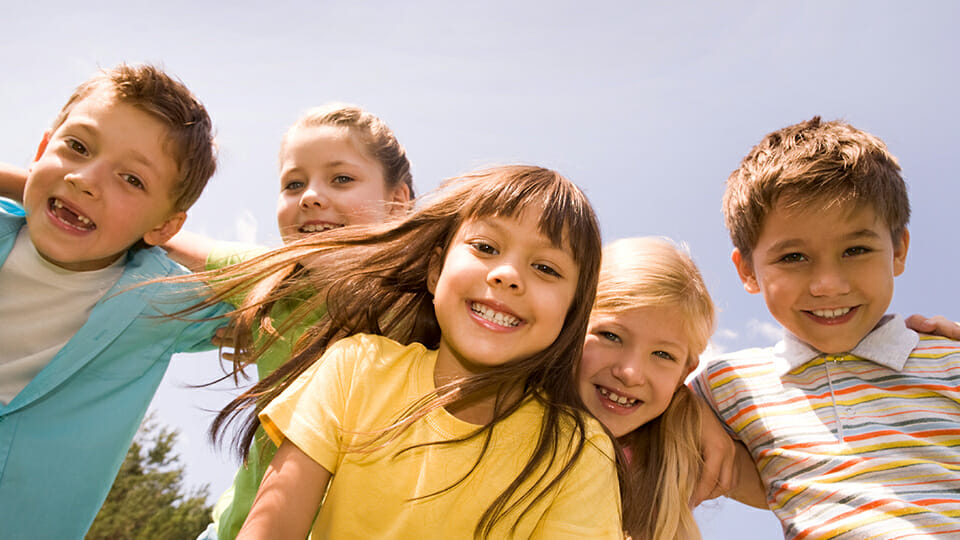 While the Jimmy Fund finds its strength locally, organizations like St. Jude's uses its broad technological prowess to impact the world at large. known for not charging their patients a single dollar (yes, you read that correctly), the frequency in which St. Jude's is able to release new clinical discoveries is stunning. All of which is shared freely. Their International Outreach Program has been operating for over 20 years, working hand-in-hand with middle to low income countries to supply evidence based treatments, implementing more effective infection prevention, coaching clinical organizational skills, and teaching productive fundraising techniques. St. Jude's is a giant in the medical world, that hasn't lost sight of the global, scientific community they are still a part of.
St. Jude's dedication to openly sharing their research is what makes initiatives like Washington University Pediatric Cancer Genome Project possible. The origin of pediatric cancer is hidden deep within a child's DNA; a cryptic and unforgiving maze. The Pediatric Cancer Genome Project aims to uncover the cause of childhood cancer by comparing raw data from over 800 patients. Extensive research of this magnitude would be unthinkable without collaborative, community based sharing. Today, about 420,000 pediatric cancer survivors are living in the U.S., with countless more across the world.
Although cancer research and treatment for children is finding continual success, there is still a lot of work that needs to be done. Because childhood cancers only account for less than 1% of all cancers diagnosed, it makes them extremely difficult to study, which in turn discourages pharmaceutical companies from investing resources into new or more effective treatments. Continued funding is found to be in direct correlation with progress being made on the medical front.
Again, 83% cure rate is huge, yet 100,000 children each year are not able to be part of the success story.
It's probably not a stretch to say that the thought of childhood cancer is devastating, even if you or your family have never been personally affected by it. Imagine if you could help researchers like St Jude's and Dana-Farber, not just by simply donating, but by being part of a movement. One that could help extend research and successful treatments. One that could give a life to a child thought to have lost it.
Childhood cancer is one of the many devastations facing the world DollarFund hopes to help combat. By being a DollarFund donor, you are committing just one dollar. One dollar, which helps make a million. A million which helps make a bleak future brighter to children and parents all over the world.
To find out more about the great work being done at St. Jude's and The Jimmy Fund, please visit their sites.
StJude.org
JimmyFund.org