Each month, contribute just one dollar, and donations will be pooled together and given to a well-established charitable organization that falls into one of the categories listed below. "Discover opportunities" is our wildcard section that makes space for charitable organizations that align with our core beliefs but don't align with any of the outlined cause categories.
HOW CAN MY ORGANIZATION APPLY FOR A DOLLARFUND?
Submit an application and our Board of Directors will review each applicant based on whether your organization's mission involves one of the six cause categories we've established: feeding the hungry, quenching the thirsty, healing the sick, housing the homeless, parenting the parentless, or freeing the slaves. Tell us about what you do, and how DollarFund can help!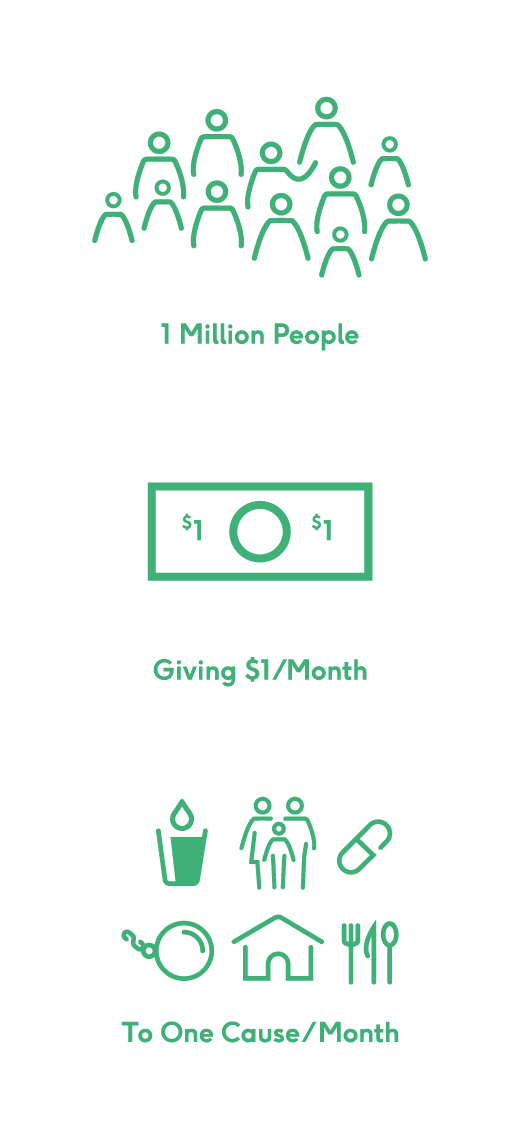 At the end of each month, your dollar will join millions of other dollar donations, and go to a vetted organization in need.

With DollarFund, you can make a difference in the world with just one dollar. While we only ask for a dollar each month, many of you have asked for ways to give more. So now, we have an option to give a dollar both daily and weekly.