Our October Gift - Water@Work
For most of us, water is something we take for granted in our day to day life. But for 663 million people around the world, access to clean water can't be found.
We are excited to partner with Water@Work to bring life changing access to clean water.
Our October Gift – Water@Work
Water. It's a necessity for a healthy, clean life. It's something we have access to multiple places in our home. We never have to step outside (unless we're watering the grass or plants) to get the water we need. And we certainly don't have to walk miles with buckets and jugs to get the water we'll need for the day.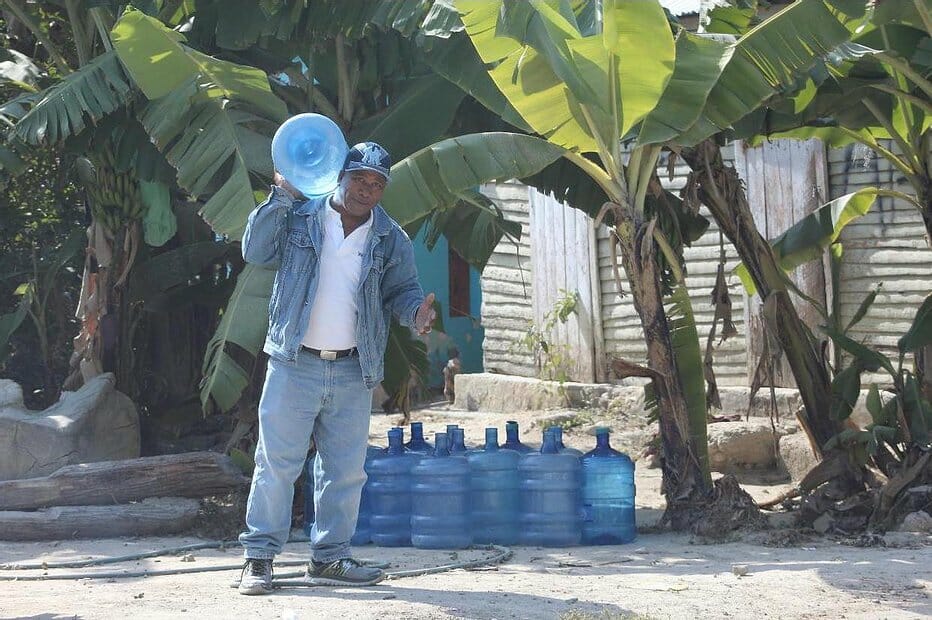 When was the last time you had to worry about where to get clean water? Have you ever had to worry about your water supply? For most of us, water is something we take for granted in our day to day life. But for 663 million people around the world, access to clean water can't be found.
Enter Water@Work. It began in 2006 when Tom Flaim visited the Dominican Republic for the first time on a short-term mission trip. As a trained civil engineer working in a water purification business, he knew that access to clean water might be problematic in the rural area where they would be visiting, so he brought a portable filtration unit with him. Tom used the unit to purify water at a cistern that was holding collected rainwater (and presumably a whole host of waterborne diseases). Soon enough, local women and children were lined up with various vessels desperately asking for clean water. After witnessing this great need, Tom felt God call him to use his training and resources to help bring clean water to the most vulnerable communities of this nation. He began setting up water purification systems with local churches in 2008 but discovered that approach would not be sustainable.  Based on the idea that the water plants would have to be self-supporting, Water at Work Ministry, Inc. was incorporated in Georgia in 2012. Water@Work's in-country, non-profit organization, Fundacíon Water Work, was established in the Dominican Republic in 2014.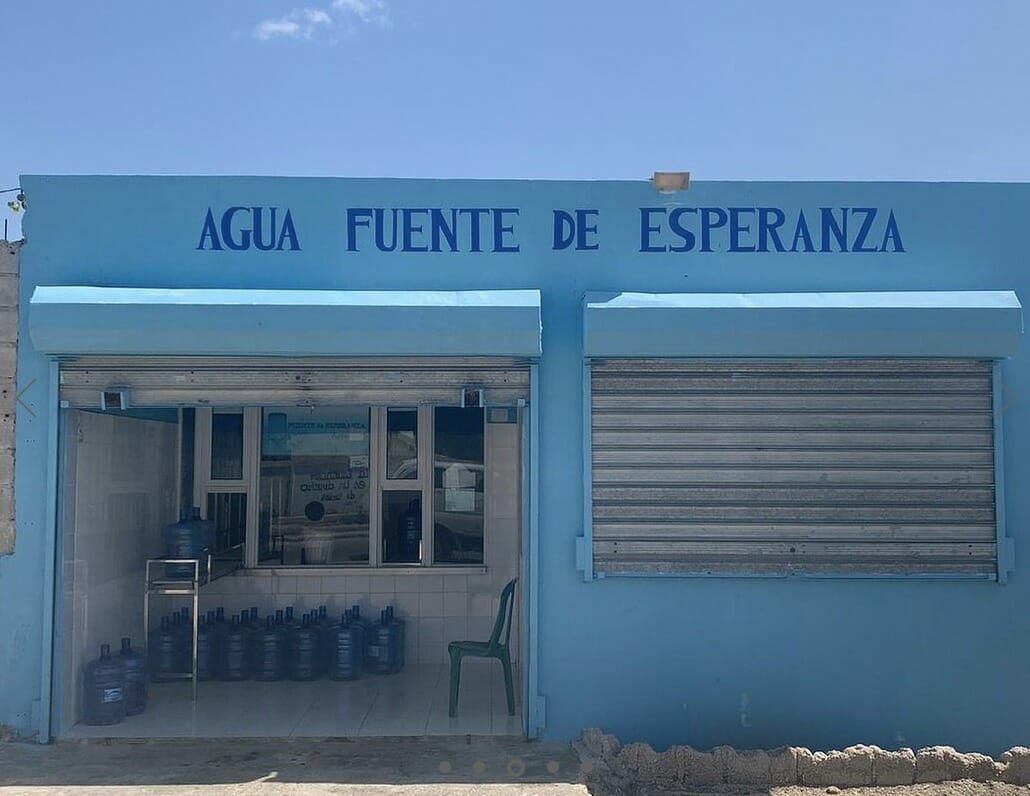 The Challenge
Almost all water supplies in the Dominican Republic are contaminated and it's estimated over 1.1 million people there struggle to obtain clean water. Before Water@Work founder, Tom Flaim, began constructing water plants in 2008, clean water was physically and economically inaccessible to the poorest people, most of whom are Haitian-born and treated as outcasts. Ingestion of contaminated water and poor sanitation leads to interruption of children's education, significant loss of income, serious illness, and even death.
Water@Work
Water@Work's Mission: To transform the lives of over one million of the poorest people in the Dominican Republic through clean water distribution plants, business development, and access to the Gospel of Jesus Christ. 
How Water@Work's Model Works
Through ten years of experimentation, collaboration and refinement of our model, we are now able to bring a holistically Christian, economically sustainable, locally led, and technically strong solution to the Dominican Republic's clean water shortage. Water@Work currently has seven robust water plants operating. Together they are producing an average of 135,000 gallons per month and serving the needs of over 9,000 people. 
Building Relationships with Local Churches
At the heart of our ministry is our desire to advance the Kingdom of God and share the Gospel. Water@Work adheres to the Apostle's Creed as their core belief. In the Dominican Republic, Water@Work partners with passionate and talented pastors and work with them to establish church-based water plants. They use the water plants to meet their community's physical needs as they also shepherd their spiritual needs.
Working with our Dominican NGO, Fundacìon Water Work, Water@Work identifies impoverished communities where water is unavailable or too expensive to buy. In each community, Fundacìon hires and trains locals to operate and distribute the water. Pastors make decisions about pricing and services that are in the best interest of their communities. Water@Work is extremely proud to be led by a talented Dominican staff and have the full support of the local communities and government entities.
Utilizing the Right Technology
At Water@Work, they are not interested in a quick fix that will leave a community with inoperative equipment and contaminated water just a few months or years after installation. Too many well-intentioned groups go into an area with temporary solutions and without local buy-in or long-term planning. Our water plants meet all government regulations and are certified by the Dominican Republic's Ministry of Public Health. We employ the best technology available and provide ongoing training.
Stories abound about the health and social benefits that have accompanied the water plants but Water@Work's aim has been, and continues to be, the creation of sustainable, small businesses owned by the local church. Sustainability is reached when the water business can pay all of its expenses, provide for maintenance and future repairs, pay the employees a fair wage, and return enough profit to the church to make it worth the time and effort invested. Water@Work's water is sold well below market value. Profits are reinvested into businesses and also used for community development programs as the discretion of each local pastor.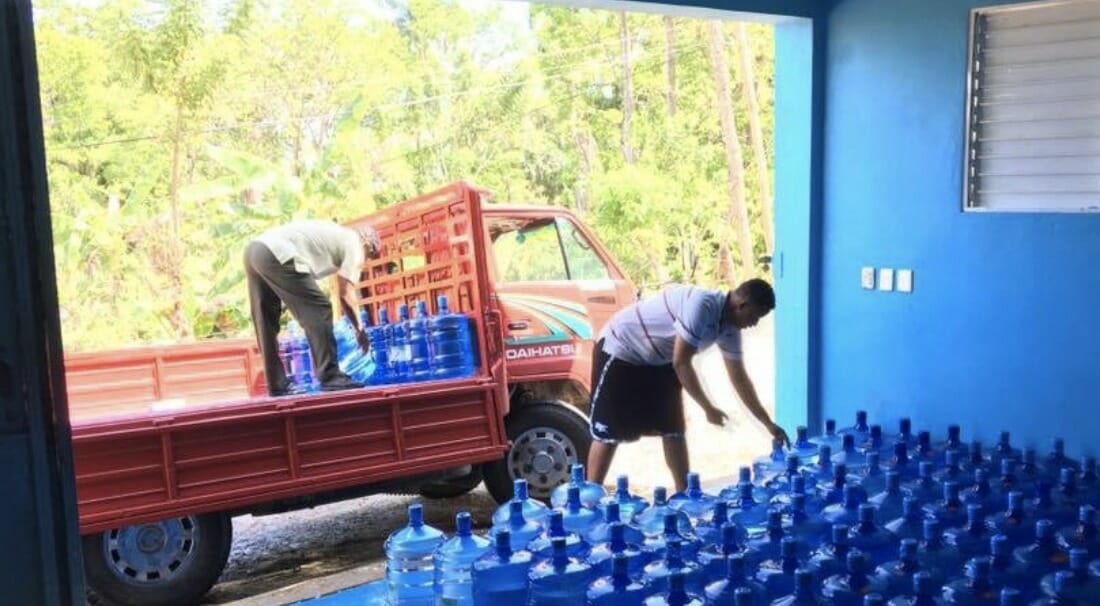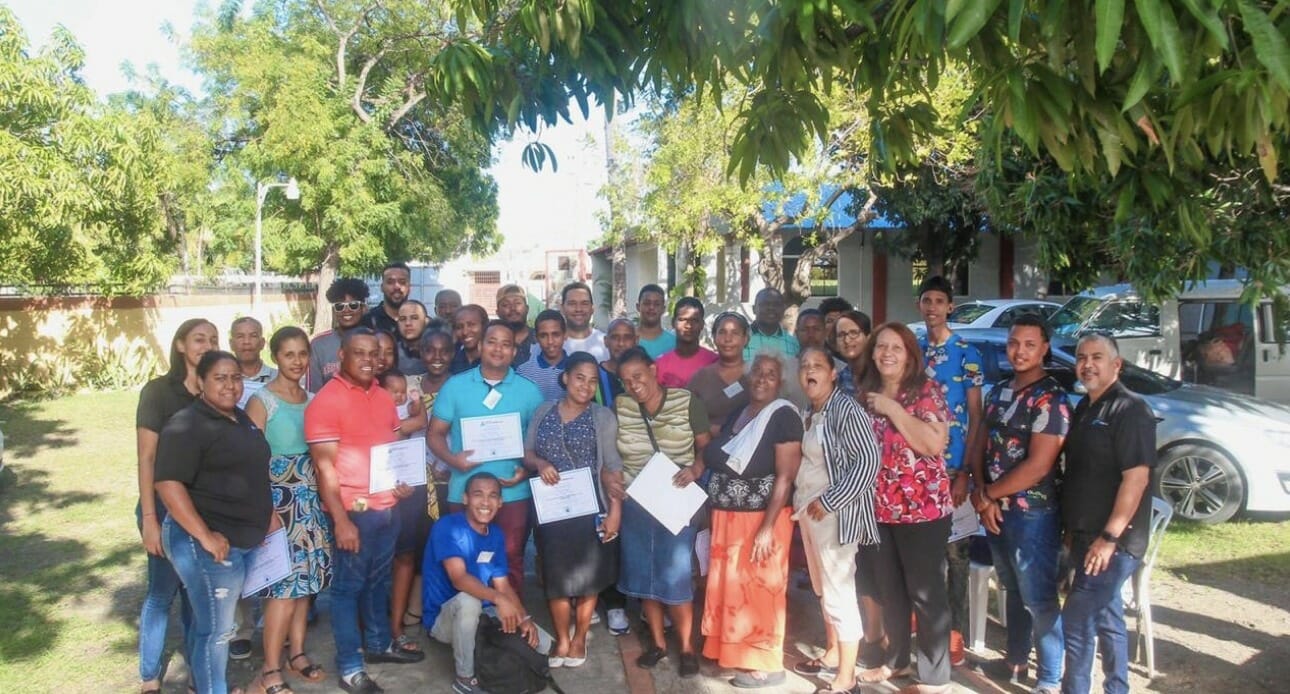 With our growing community of donors, we're ready to help fund the true forces of good in this world. All it takes is $1. We welcome you to
join us
and share this message. Do you know of an accredited non-profit working to quench the thirst of those with limited or no access to clean water? Let us know by
nominating them
and we'll consider them for future gifts.