Our August Gift - Preemptive Love
Read to learn more about how DollarFund is working to help after the explosions in Beirut
Our August Gift – Preemptive Love
At the beginning of August, there were disastrous explosions in Beirut, Lebanon. We want to be apart of helping in this part of the world where this is so much suffering. We want to put the donations from the month of August to helping with the explosions in Beirut. These people need our help! Read to hear about the organization we are partnering with to help in Beirut! YOU are making a difference in the world!
The disaster in Beirut was preceded by a large fire at the Port of Beirut, on the city's northern Mediterranean coast. There was white smoke that could be seen billowing from Warehouse 12, next to the port's huge grain silos. The roof of the warehouse caught alight and there was a large initial explosion, followed by a series of smaller blasts that some witnesses said sounded like fireworks going off.
About 30 seconds later, there was a colossal explosion that sent a mushroom cloud into the air and a supersonic blast wave radiating through the city. That blast wave leveled buildings near the port and caused extensive damage over much of the rest of the capital, which is home to two million people. Hospitals were quickly overwhelmed.
"What we are witnessing is a huge catastrophe," said the head of the Lebanese Red Cross, George Kettani. "There are victims and casualties everywhere."
The destruction radius is estimated to extend at least 15 miles from the blast site in Beirut. The port impacted by the explosion is responsible for importing 80% of Lebanon's food supply, prompting fears of a major food crisis to come.
According to Beirut's governor, the blasts damaged half the city. Hundreds of lives were lost. Thousands of people were injured. We know that they need help! We are excited about partnering with an organization who has been there helping Beirut recover through all of this!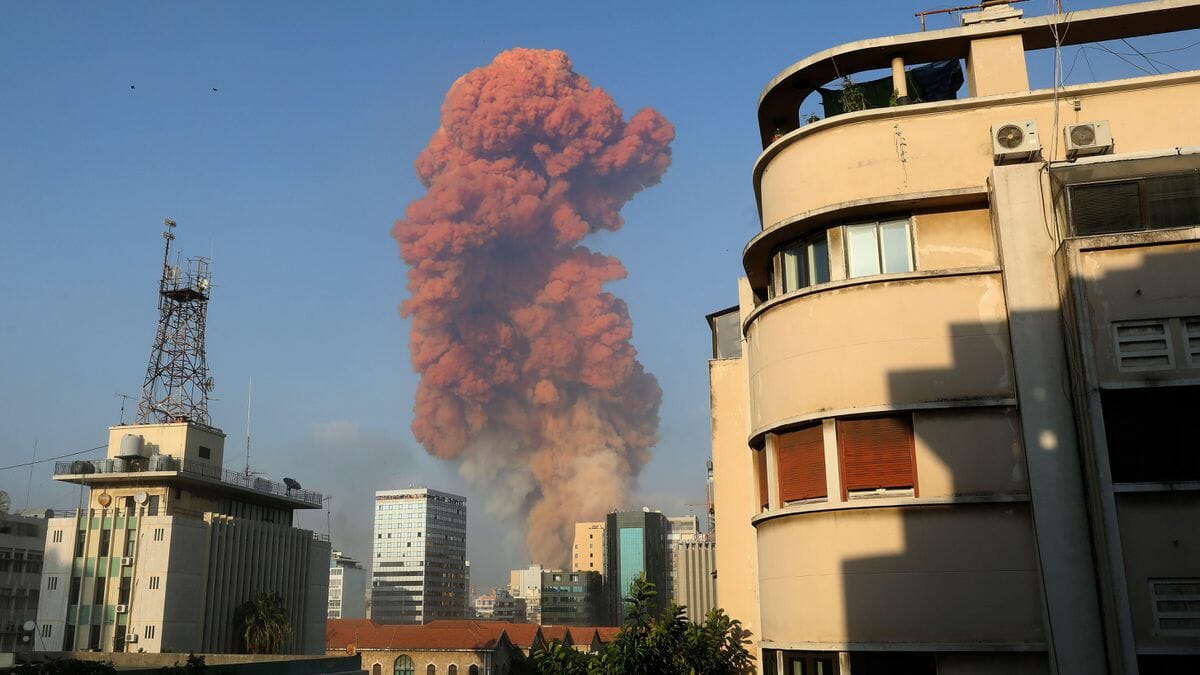 VIOLENCE DOESN'T GET THE LAST WORD. You do.
Fear leads to violence. Violence leads to war.
Preemptive Love unmakes violence.
Preemptive Love is a coalition stretching across Iraq, Syria, the United States, and beyond, working together to unmake violence and create the more beautiful world our hearts know is possible.
Here's what Preemptive Love does:
STOP THE SPREAD OF WAR. Preemptive Love responds fast with relief on the frontlines of conflict: food to help families survive, shelter to remake home, and medicine to mend the wounds of war.

REDUCE THE RISK OF WAR. Preemptive Love create jobs—providing capital for vulnerable families to start businesses, coaching to help their businesses thrive, and connection to global marketplace.

CHANGE THE IDEAS THAT LEAD TO WAR. Preemptive Love is reaching across enemy lines and creating the most diverse community of peacemakers on the planet, to stop the next war before it starts.
Lebanon is reeling from a massive explosion. Preemptive Love is on the ground, responding now.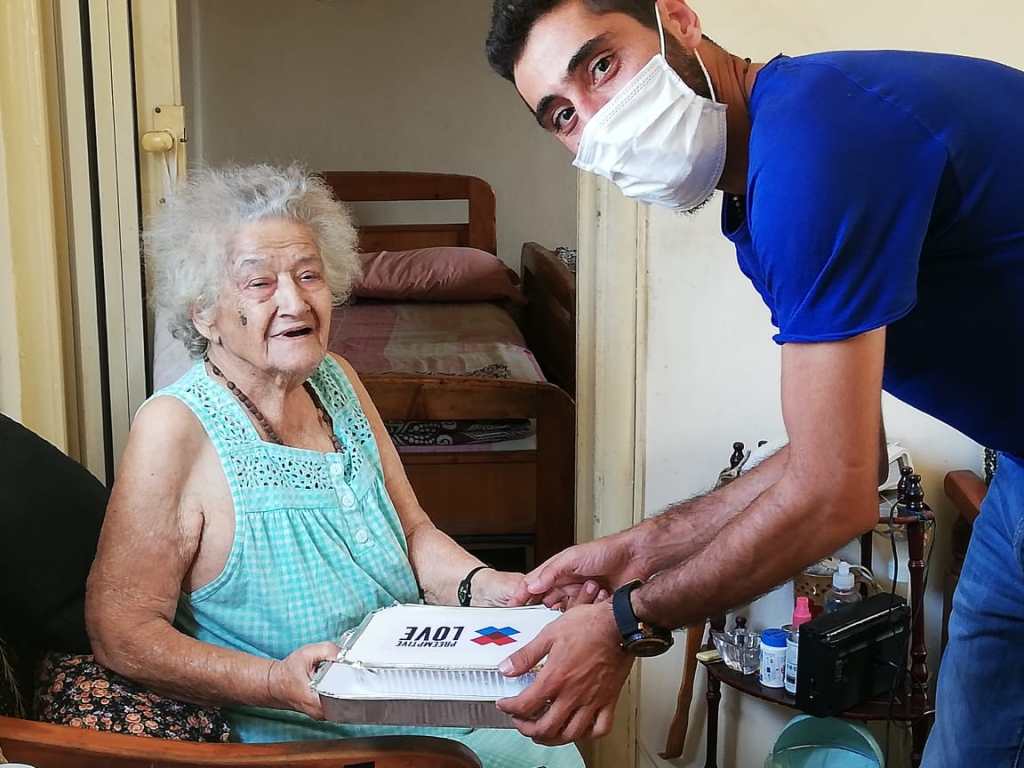 Preemptive Love has been working to help Beirut since the explosions. Your donation from the month of August is helping Beirut recover from these devastating explosions. The help and work being done is amazing! 54,000 meals have been served to families here in Beirut who may otherwise have no access to food. 82 homes are being repaired in Beirut that were damaged by the blast so families can be safe in their homes.
In addition to providing meals to those affected by the blast, they are increasing capacity for our local partners. Repairing kitchens, buying more stoves, pots, and supplies. Providing groceries. And hiring more staff to work alongside us, to help prepare and deliver the food. Beirut sorely needed jobs before the blasts. Many more residents have lost jobs because of the widespread damage, so being able to employ people to help in distributions directly helps local families who need it.
Your $ that you've given to DollarFund is going towards helping Beirut. Helping people that are hurting, people that have lost jobs and lost loved ones. Helping rebuild what has been destroyed. You are helping to feed, nourish, and care for the people of Beirut.
YOU are making an impact. YOU are making a difference in the world. All because you give $1 to DollarFund and share this movement with others. Thank you!
Join the Movement
Whether it's by design or serendipity, any major movement has at least one major social influencer. Historically, these people have had extraordinary connections and relationships with people. Now, we are all more connected than we ever had been, and sharing has never been easier.
Each of us can be the beginning of the next global movement. Will you join the movement? Join us at www.dollarfund.org