charity:water update
Read to learn more about an update on our charity:water gift
One of our first gifts was to charity:water, an organization that builds wells for people to have access to clean water. We are so excited to share an update with you about this gift and the huge impact it will make!
When was the last time you had to worry about where to get clean water? Have you ever had to worry about your water supply? For most of us, water is something we take for granted in our day to day life. But for 663 million people around the world, access to clean water can't be found.
Enter charity: water. Since its founding in 2006, charity: water and its supporters have funded clean water projects to over 8.2 million people globally. That's 8.2 million people around the world who now have sustainable access to clean water for drinking, cooking, cleaning, and bathing. Access to clean water for medical care. Life changing access to clean water.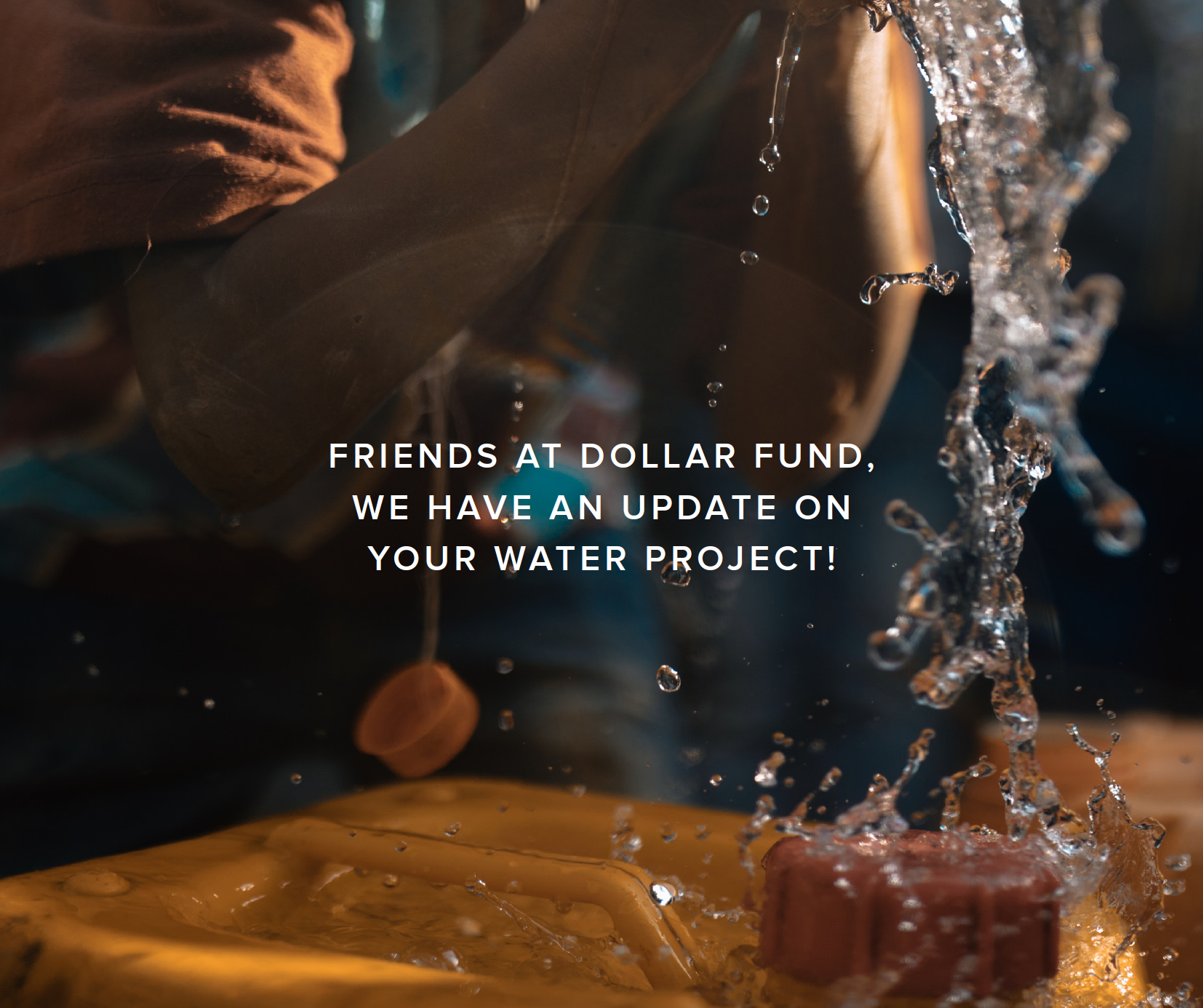 DollarFund is proud to partner with charity: water to rehabilitate a well in eastern Uganda. In the beginning of 2018, you generously funded one rehabilitated well a with handpump in Uganda. Thanks to you, we're on our way to providing 24,900 people with clean and safe drinking water in the Katakwi and Amuria Districts of Eastern Uganda. Below, we will share information on the progress so far.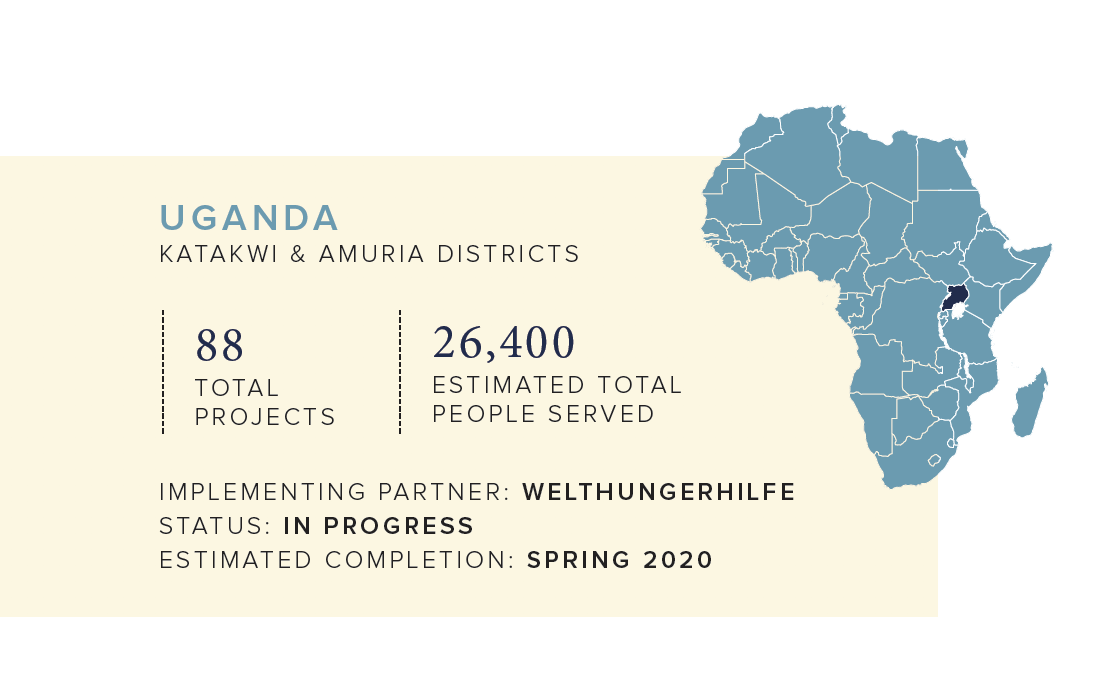 Field Conditions
Beginning in the 1980s, violence related to cattle theft in the eastern districts of Katakwi and Amuri has driven people out of their communities and into Internally Displaced Person (IDP) camps. In recent years, however, the government has made headway in its efforts to restore security by disarming Karamojong warriors. Many Ugandans previously confined to IDP camps in the two districts are returning to their homes or nearby areas to begin rebuilding their livelihoods. Though relief from decades of instability is a welcome development, those leaving the camps often face new challenges when they return home. Inside the IDP camps, the government and international development partners funded basic facilities, health care, food, and other necessities. Outside of the camps, many communities in this region lack safe drinking water. charity:water is working with their local partner, Welthungerhilfe (WHH), to change this.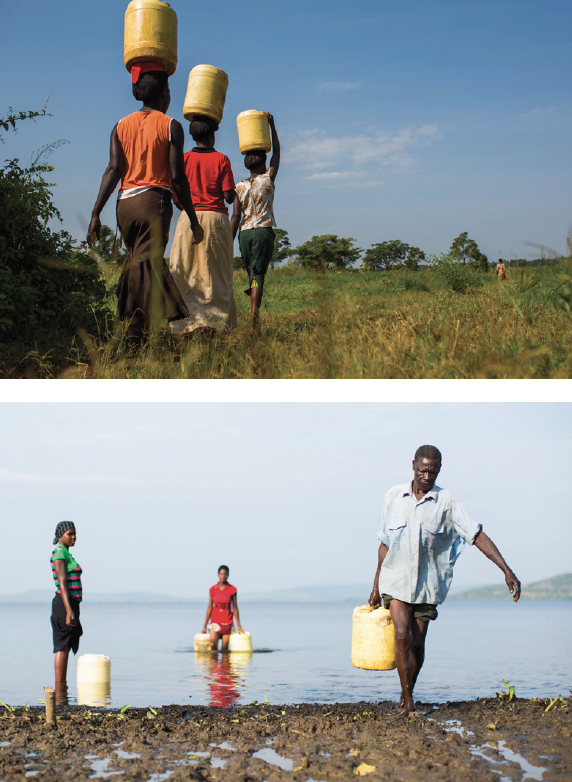 Progress to Date
WHH has supported the establishment of 20 school WASH clubs and 75 water user committees, all of them with women in key leadership positions. With 31 well projects completed to date, more than 15,000 more people in the region now have access to clean, safe drinking water. WHH is now arranging contractors and gathering materials for the remaining new wells and rehabilitation projects, as well as for rainwater harvesting tanks.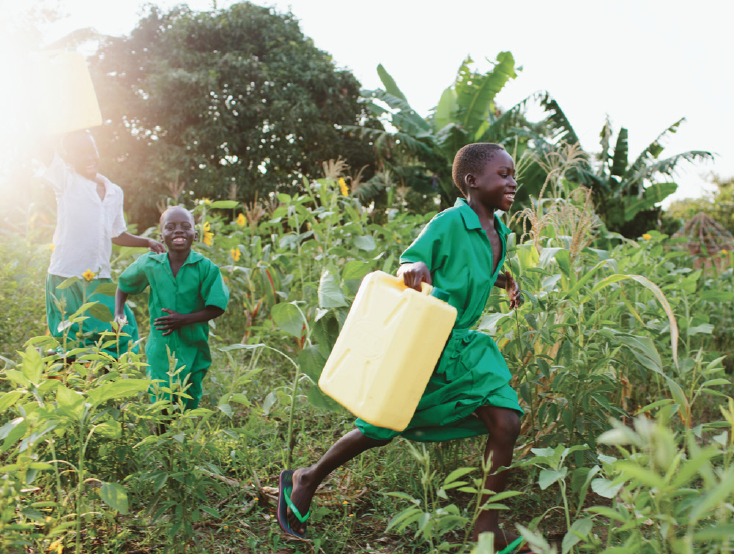 Your Investment
REHABILITATED WELLS WITH HANDPUMPS 
In this region of Uganda, local geology and the quality, depth, and amount of groundwater mean that wells with handpumps can be a suitable means of accessing safe drinking water. Subsurface aquifers are better protected from microbial contamination than surface water, and groundwater can be safe to drink without treatment. Additionally, aquifers provide a more reliable supply of water during dry seasons and droughts when surface-level sources may dry up. Where existing wells have failed, rehabilitation may include upgrading handpumps from galvanized iron to stainless steel or PVC pipes, replacing defective parts, or repairing the protective apron that surrounds the well opening. 
Community Engagement
charity:water's local partner, WHH, first works with Ugandan District Water Officers to identify communities requesting help with establishing or repairing water points. Then, WHH holds public meetings to introduce and discuss the project. Because WHH takes a collaborative approach to building and repairing wells, these meetings emphasize the shared roles and responsibilities from the outset: community members contribute funds and labor throughout implementation and—with support from WHH—take responsibility for ongoing maintenance. 
At each project, WHH facilitates the formation of a water user committee to support the well's long-term management and upkeep. Committee members are elected by their communities and receive instruction from their village saving and loan association in record-keeping and financial management. 
To increase awareness and adoption of safe practices around water access, sanitation, and hygiene—"WASH"—WHH also supports community health clubs and school WASH clubs. Participants complete trainings that equip them to advocate for proper maintenance of community water points and prevention of water-borne disease.
We are thankful for you and your $1 partnered with thousands of others $1 so that we can make a huge impact like this around the globe! 
Join the Movement
Whether it's by design or serendipity, any major movement has at least one major social influencer. Historically, these people have had extraordinary connections and relationships with people. Now, we are all more connected than we ever had been, and sharing has never been easier.
Each of us can be the beginning of the next global movement. Will you join the movement? Join us at www.dollarfund.org