Our April Gift - Global Health Ministries
Read to learn more about our latest partner, GHM, and how they are working to heal the sick
Our April Gift- Global Health Ministries
When was the last time you had to worry about what you would do when you are sick? Have you ever had to worry about if you would be able to get the help you needed? For most of us, health and medicine is something we seem to take for granted because we have such easy access to it most of the time. The situation is unimaginable to most of us. When someone in our family is ill, we call our doctor and pick up a prescription in a few hours. But in 93 countries where there is no drug store on every corner and very few pharmacies.
Over two billion people worldwide lack access to life-changing medicines.

Over five million children under age five die annually. Of these, an estimated three million could have been prevented with simple medical interventions.
Enter Global Healthy Ministries (GHM). GHM is a Christian organization providing life-changing medicines and health supplies to people in need. Global Health Ministries is an independent Lutheran nonprofit (501c3) established in 1987, and specializes in capacity-building for Lutheran health systems in under-resourced countries, serving some of the most vulnerable people in the world.
We believe all people should have access to a healthy life. But they don't. Together we can make a difference.
The Problem/Need
Every year millions of children suffer needlessly due to a lack of medicines, such as antibiotics, that are considered essential to the functioning of global healthcare systems. The World Health Organization (WHO) estimates 5.75 million children under-5 die annually from diseases that are preventable and treatable through simple, affordable interventions. Pneumonia is the single largest infectious cause of death in children worldwide, accounting for nearly one million childhood deaths annually.
Pediatric infections such as these are less likely to cause mortality or increased morbidity in developed, resource-rich countries like the United States. However, infectious diseases remain one of the leading causes of death globally in children under the age of 5. Untreated strep throat, for example, leads to acute rheumatic fever in as many as three percent of cases and can then lead to inflammation of the heart. In fact, untreated streptococcal infections, which are treatable with amoxicillin, are a leading cause of pediatric heart disease worldwide.
The WHO's Essential Medicines List (EML) classifies amoxicillin as a key access antibiotic to combat acute illnesses in children. This classification recommends that amoxicillin should be "widely available, affordable, and quality-assured" as it is considered a first-choice antibiotic for a wide range of infections, including pneumonia, streptococcal pharyngitis (strep throat), and sepsis in children.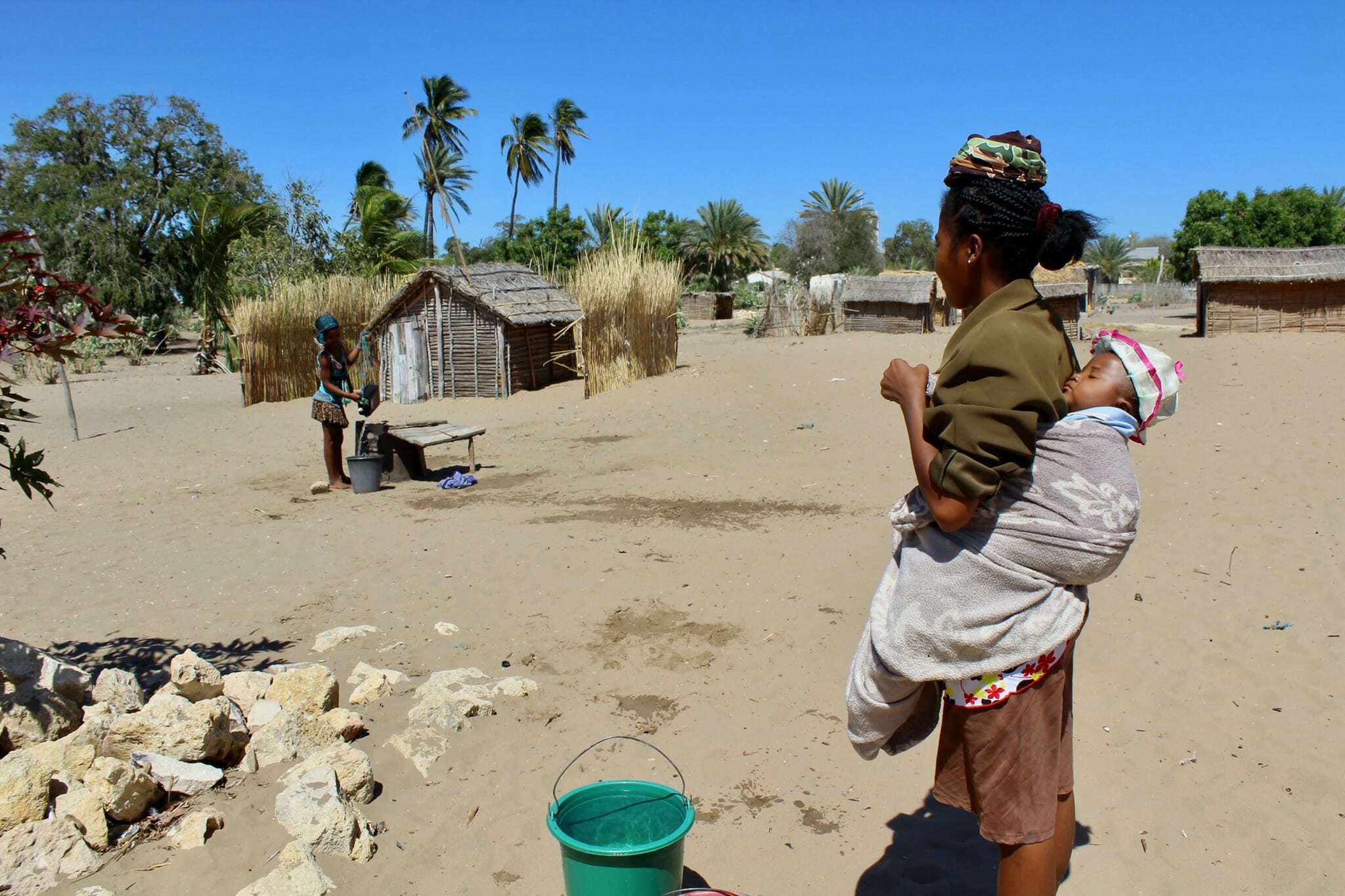 Global Health Ministries
Like a Spring of Water
Global Health Ministries' (GHM's) roots run deep in the red dirt of Madagascar, in Liberia, Tanzania, and Cameroon. These places were home, at least for a time, for many of GHM's founders and early supporters.
The origins of GHM are rooted in Lutheran missionaries who lived and worked and often raised their families in these countries. Many were medical missionaries, serving alongside local colleagues as doctors and nurses at mission hospitals they helped build. Eventually, many of the missionaries returned to the U.S. to practice medicine in Minnesota, California, Wisconsin, Montana. But the people and places they had come to love stayed in their hearts.
By the 1980s, administration of mission hospitals had largely transferred to local churches, but few could absorb the financial responsibilities associated with running hospitals. Lack of funds resulted in shortages of medicine and supplies, and aging equipment they couldn't afford to replace. A small group of American medical missionaries serving in Madagascar and Liberia met at a conference in Kenya in 1986, and shared their experiences and frustrations with each other. They learned the Presbyterians had similar challenges, and in response had successfully formed a fundraising organization to provide support. Energized by what they heard, they reached out to their network of friends and supporters with a letter describing an organization that would "support and assist our overseas Lutheran churches in realizing the full potential of Christ's healing ministry." The idea of Global Health Ministries was born, and took root.
This network of friends and supporters, called GHM, has grown exponentially for over three decades. Dr. Steve Friberg, long-term missionary to Tanzania, says it well: "One of the amazing things about God is that when God is working, there's a ripple effect; materials go a lot farther, and people that weren't connected get more connected." Donated medical supplies and equipment are now sent by sea container from a 12,000 square foot warehouse instead of in cardboard boxes packed in a garage. We are still marked by deep relationships, and the connections that move us forward. We continue to serve alongside international colleagues, now in 14 countries, expanding our programs to include leadership consulting and accompanying partners in grassroots efforts to improve community health. Sometimes we have been amazed at all that is accomplished – the materials that arrive just when we need them, the funding that comes in the "nick of time," the projects that flourish against all odds. But God is working, watering the deep roots with water that never fails.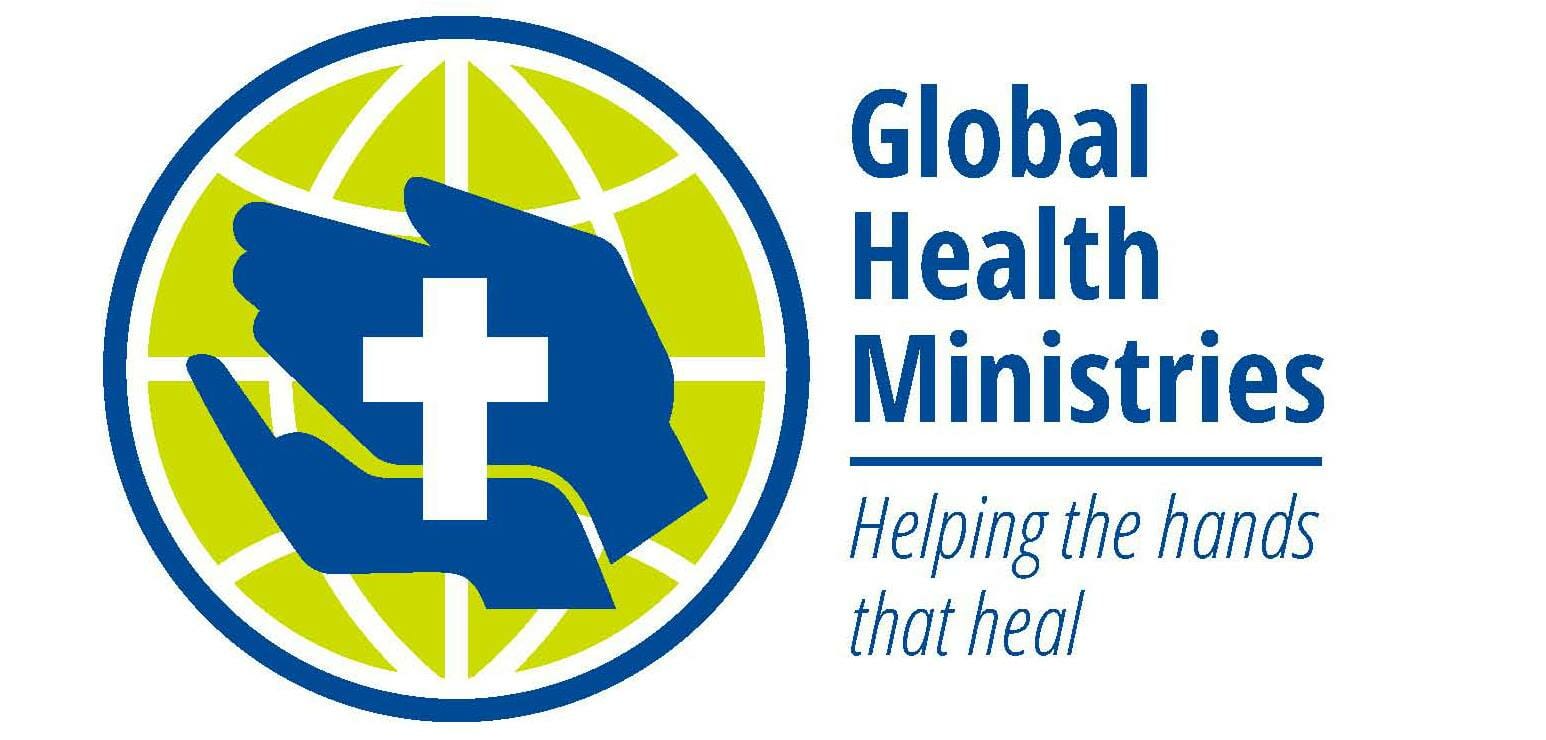 Your Impact
Global Health Ministries (GHM) focuses on strengthening health systems through access to medical equipment and supplies, support for community-based primary health care programs, and expert administrative and leadership consulting. GHM has  partnered for decades in resource-poor settings and these deep relationships are one of our core competencies. We journey together with our brothers and sisters in Christ, where Lutheran churches manage hospitals, clinics, and grassroots efforts – all focused on improving the health of even the most vulnerable. GHM focuses on strengthening health systems through three integrated strategies: Leadership, Medical Supplies, and Grassroots Efforts.
Leadership is fundamental to effective and sustainable health systems. From community efforts to the administration of large-scale hospital systems, GHM partners to equip leaders. Through scholarships and investments in appropriate training institutions, GHM partners to raise up new talent for local health promotion and healthcare systems. As existing leaders seek to grow, GHM also organizes expert teams of consultants, through GHAP (the consulting arm of GHM, called Global Health Administration Partners), to come alongside these leaders with the experience and insight they seek.
Strategic donations of medical supplies and equipment are both sustaining and capacity-building. In resource-poor settings many patients can't pay, and healthcare systems are often crippled by a lack of equipment and supplies. GHM's supply chain is a lifeline for mission hospitals and clinics that struggle to provide healthcare to some of the world's most vulnerable people. Donated overstock and unused medical supplies from the USA literally empower medical staff to save lives. Donated equipment, like an x-ray or anesthesia machine, increases the services a health center can provide. It may also make that center eligible for ongoing support from the local government health department.
Mobilizing grassroots efforts to improve community health is even more effective than "healthcare." That's why we talk about "health systems" (not just healthcare, but integrated systems that promote healthy choices at the community level). GHM seeks to help our partners discover ways to train community health workers (CHWs) and mobilize community-based efforts that improve health. Wide evidence-based research demonstrates that a community-based approach is the most effective way for whole communities to adopt habits that promote health and even prevent common deadly illnesses.
Because of your dollar that you give to DollarFund each month, you are helping to heal the sick. You are a part of helping to treat these issues and help to heal the sick. We are helping the hands that heal!
We are excited to partner with Global Health Ministries and are looking forward to the good they are able to do as they are helping to heal the sick.
With our growing community of donors, we're ready to help fund the true forces of good in this world. All it takes is $1. We welcome you to join us and please share this message. 
Join the Movement
Whether it's by design or serendipity, any major movement has at least one major social influencer. Historically, these people have had extraordinary connections and relationships with people. Now, we are all more connected than we ever had been, and sharing has never been easier.
Each of us can be the beginning of the next global movement. Will you join the movement? Join us at www.dollarfund.org