Our October Gift - Convoy of Hope: Hurricane Ian Relief
The donations from the month of October are going towards Hurricane Ian relief.
We are proud to be partnering with Convoy of Hope as they have been helping tremendously with the relief efforts from the devastating effects of Hurricane Ian and Hurricane Fiona.
Our October Gift – Hurricane Ian: Convoy of Hope
First of all, we just want to say THANK YOU to each and every one of you that supports DollarFund. We couldn't do what we do without you and we are so thankful each of you have chosen to partner with us. This month, we are putting your donations towards the work for relief from Hurricane Ian and the impact it made when it hit Florida.
As you know, Hurricane Ian was a very large and powerful hurricane that came through the Atlantic Ocean and headed Florida. The hurricane drove many away from the area as they fled the hurricane and left behind their homes to seek safety. The impact and devastation of Ian has affected the communities of FL deeply and they are still recovering. Hurricane Ian was one of the strongest hurricanes at landfall to hit Florida. We are heartbroken for all the loss and devastation that took place in Florida and all of those effected by Hurricane Ian.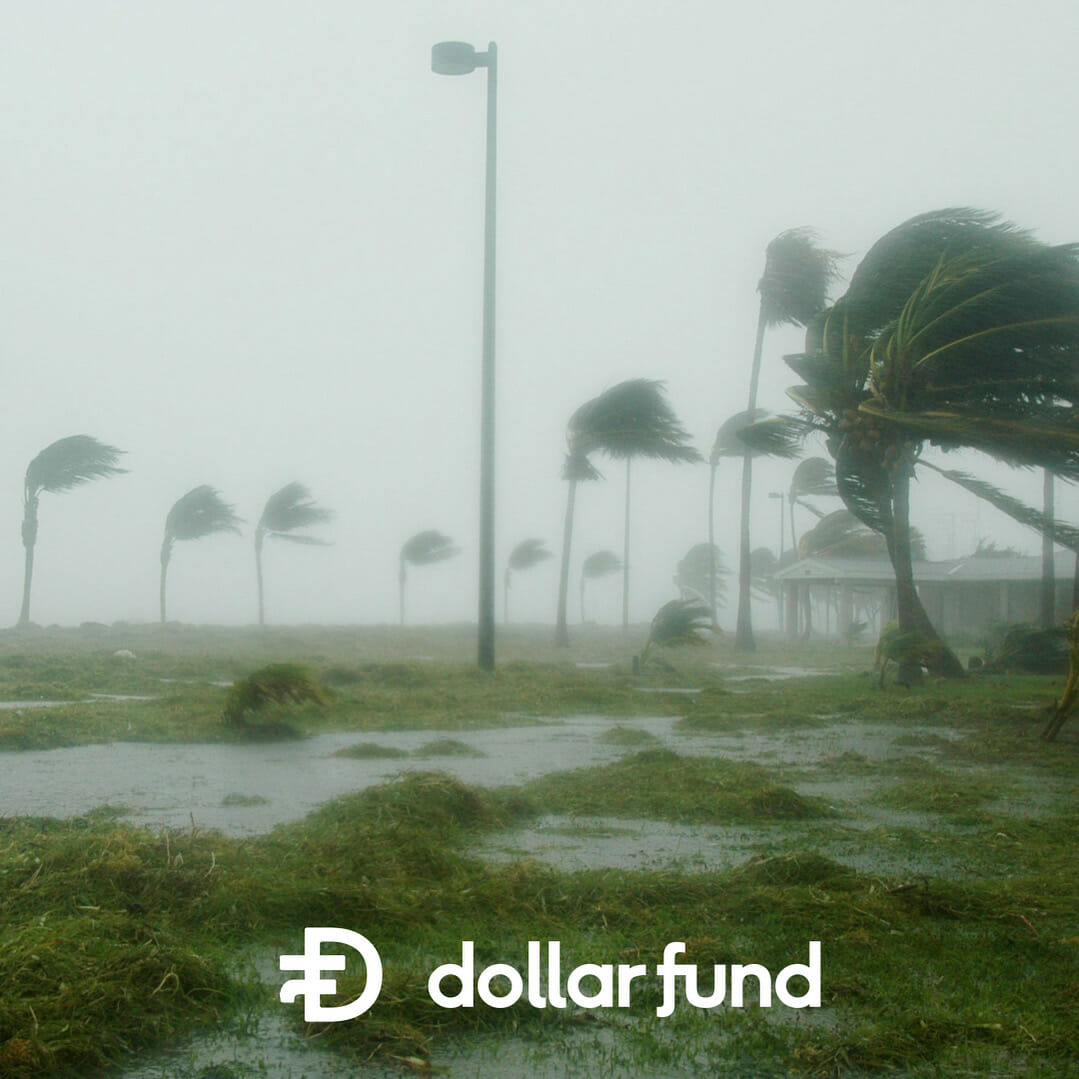 We are so excited to partner with Convoy of Hope and support them in their efforts to help Florida restore after the Hurricane and support them as they help the Floridian people that have had to deal with this terrible disaster. Convoy of Hope is a faith-based, nonprofit organization, that helps empower others to live with greater independence and freedom from poverty, disease, and hunger. They are always quick to respond and go to the site of natural disasters to help those effected and we are grateful for the work that they have done and are continuing to do in the communities effected by Ian.
Hurricane Ian's unpredictable path in the Atlantic Ocean has left much of Southwest Florida in ruins. Houses are now piles of timber. Low-lying areas were flooded. Loved ones went missing. Many died, a lot as a result of drowning. Convoy of Hope's response to Hurricane Ian has been in full swing. Across Florida's effect areas, Convoy of Hope's network of local partners continues to grow. They are equipping partners with the food, water, and relief supplies they need to best serve their communities.
Convoy of Hope has distributed more than 1.5 million pounds worth of food, water, and relief supplies to Hurricane Ian survivors. Convoy is also assisting residents with debris removal.
One of the most devastating effects of a hurricane is the damage that saltwater does to structures. Ian caused 14 feet of storm surge, which means structures were inundated with water 14 feet high for hours on end. "The wind is doing damage, but the nail in the coffin is storm surge," said David Lagomasino, a coastal geomorphologist at East Carolina University.
Salt alters the composition of nearly all the building materials in a manmade environment. As part of the Hurricane Ian response, teams have distributed cleanup kits and materials to those going through distribution lines. The hope is that the materials in these kits will help families recover quickly from storm surge and salvage as much of their homes as possible.
So far, teams have served more than 92,000 survivors. Relief supply distributions continue in outlying areas as residents do their best to rebuild their lives. The spirit of the local volunteers is undwindling and is a large part of why Convoy has been able to serve so many people in a short amount of time. Individuals from across the state continue to show up with an eagerness to help their neighbors.
You are a part of helping these relief efforts in Florida as they help the communities and its beautiful people recover from the devastating aftermath of Hurricane Ian. Your $ is doing so much because it is being paired with thousands of other $'s to make a difference and help others! T.E.A.M. – Together Everyone Accomplishes More. Remember to be share DollarFund with your friends, family, and network! All it takes is $1 to help change the world!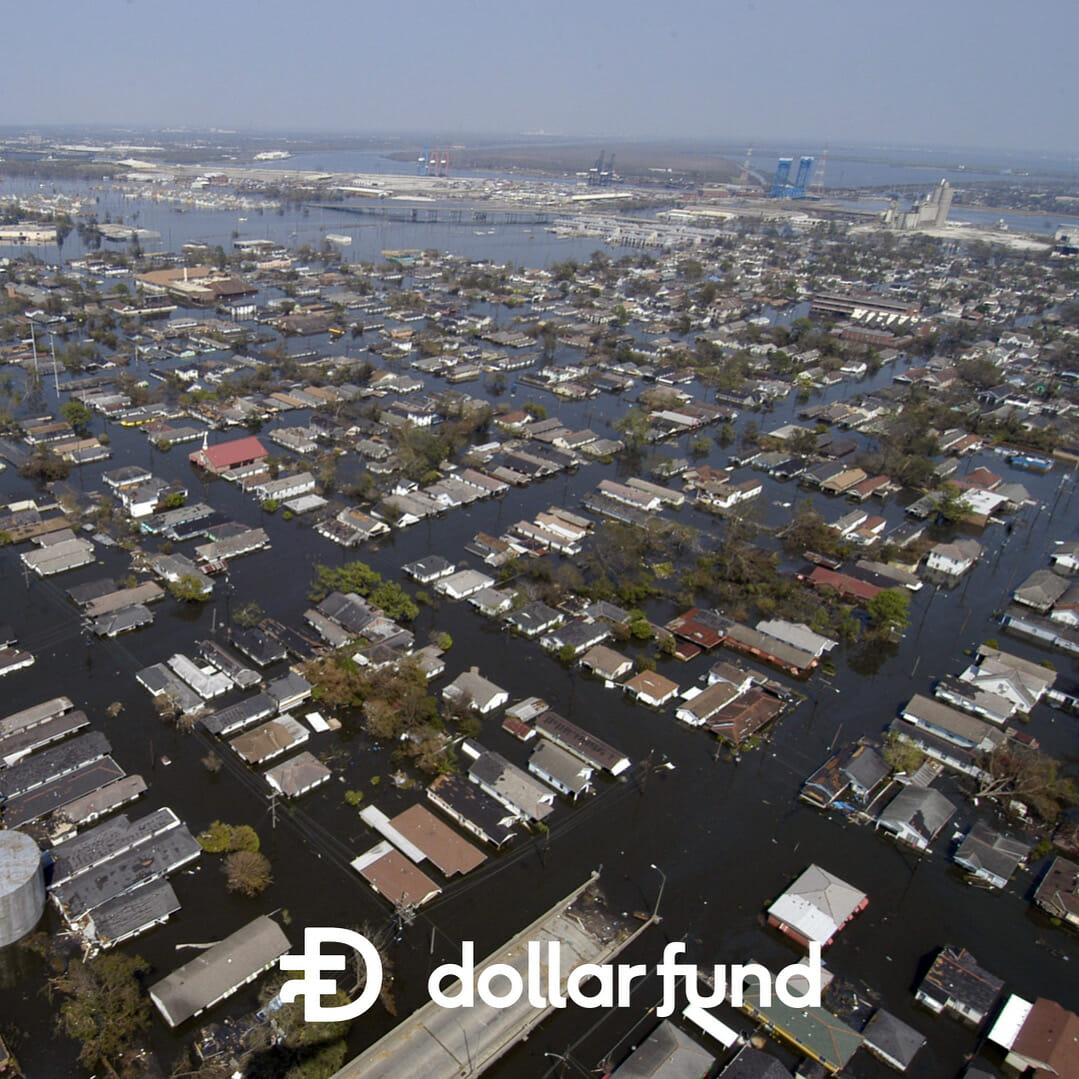 With our growing community of donors, we're ready to help fund the true forces of good in this world. All it takes is $1. We welcome you to join us and share this message. Do you know of any non-profit organizations you want DollarFund to potential give to in the future? Let us know by nominating them and we'll consider them for future gifts.